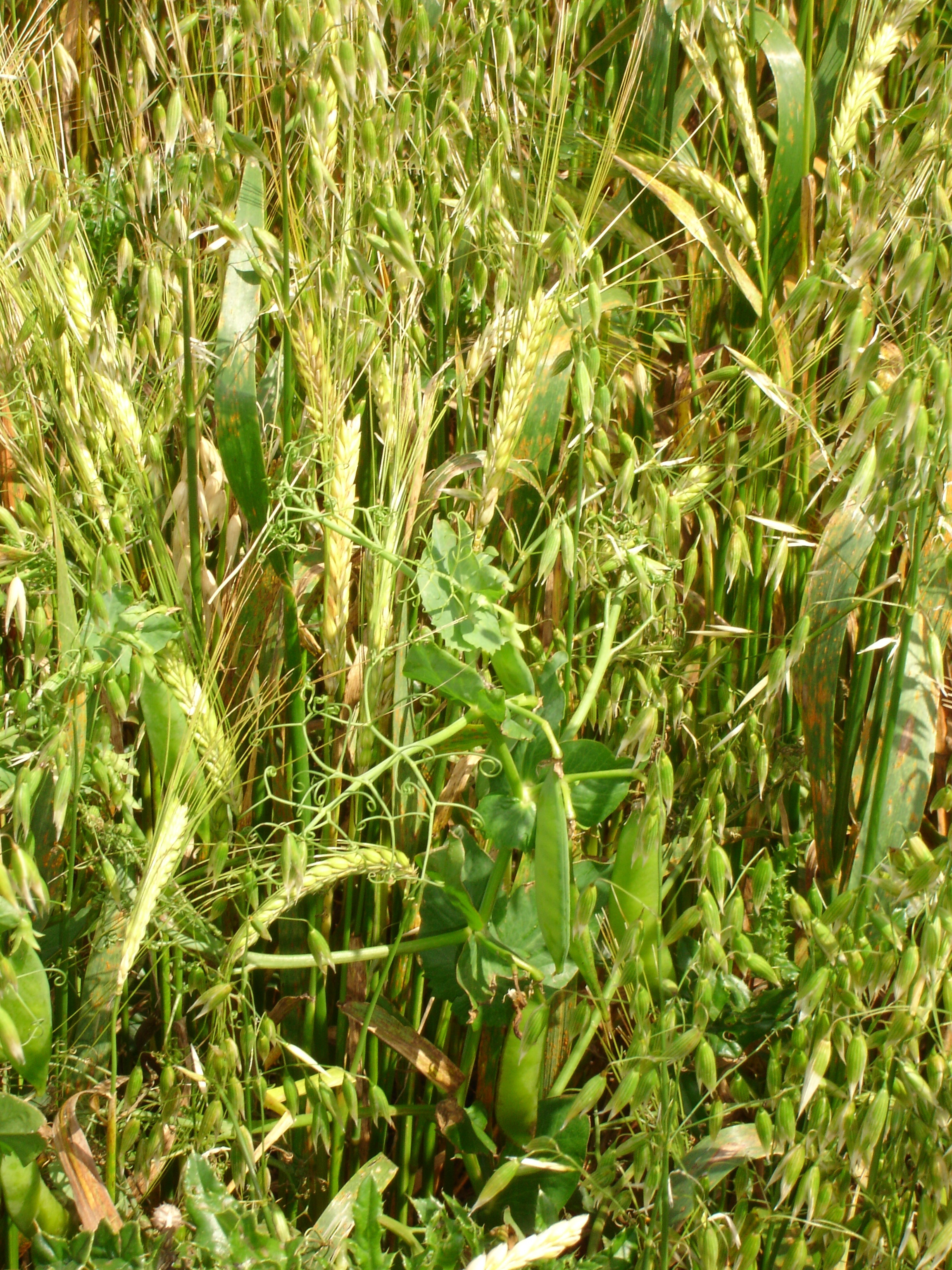 SOVEREIGN Combicrop® is a precise blend of spring oats, spring barley and a combining pea and will give a total crop yield equal to, and in many cases higher, than straight cereals.
It can be grown without the use of expensive herbicides, fungicides or insecticides.
Do not use a pre-emergence or post- emergence herbicide with SOVEREIGN Combicrop®. It will produce a thick crop that, with the correct pre-crop management, will smother all weeds (unless the field is very infected).
SOVEREIGN Combicrop® can be:
Combine dry to produce a feed concentrate meal that is high in starch with 14% to 18% protein (50% to 60% more than straight wheat)
Wholecrop fermented harvested at 25% to 45% dry matter to feed on its own or with grass silage as a forage for stock
SOVERIGN Combicrop® acts as a soil conditioner that leaves the soil structure much improved after harvest.
Sales of SOVEREIGN Combicrop® are increasing year on year and it is rapidly becoming the favoured choice amongst successful farmers across the country.
Sow at 85 - 100 Kilos per acre
Delivered in 500 Kilo, 250 Kilo and 25 Kilo bags – mixed and ready for you to drill.
---
For more information, please download our brochure
‹ Back to Seeds